Diamond Vacation Rentals – A Cut Above
Reviews from our happy customers
Each Diamond Property has been lovingly renovated to provide a comfortable, yet cozy, place to stay while in Blowing Rock, NC. We always aim for our renters to be happy, and judging by our reviews, we're doing something right.
8+ Properties
100+ Happy Customers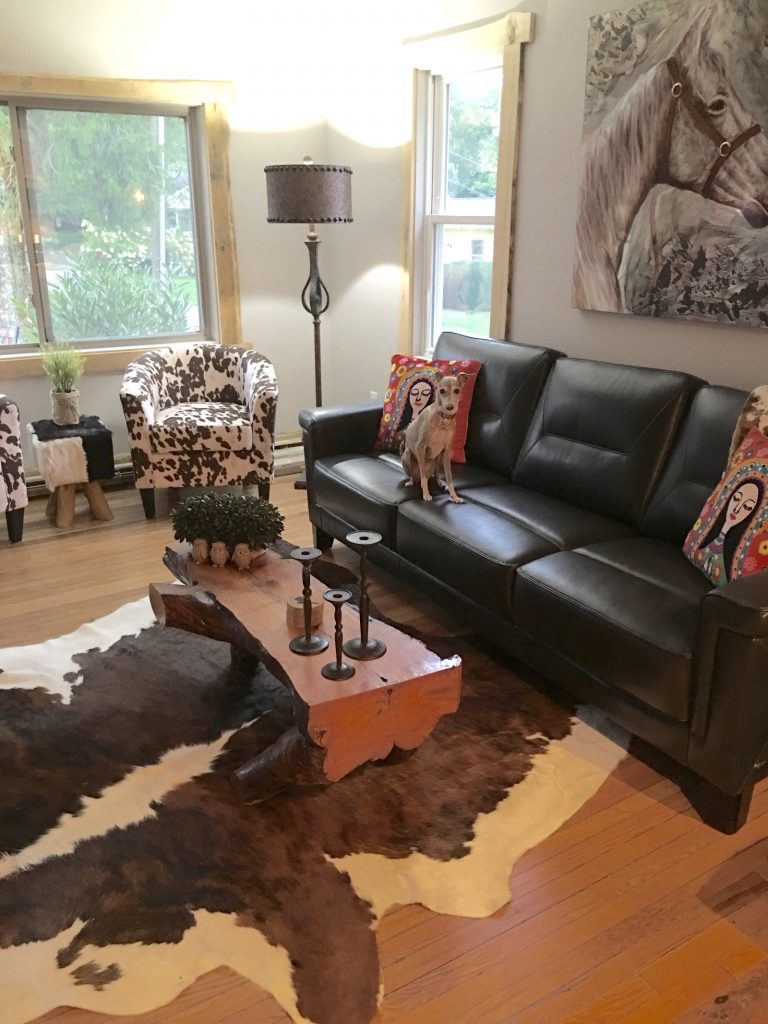 ⭐⭐⭐⭐⭐ By Lisa Y
Great location to downtown. Perfect for a family of four.
⭐⭐⭐⭐⭐ By John P
We enjoyed our stay very much, very convenient location. wasn't sure about parking but it worked out fine.
⭐⭐⭐⭐⭐ By Beth C
Our weekend get-away at the "Bull" was just what we needed: such a beautiful place and so convenient to the great shops and restaurants in Blowing Rock. We'll be back!
⭐⭐⭐⭐⭐ By Teri K
This place was beautiful and was in the perfect location for enjoying all that Blowing Rock has to offer! Lovely town, convenient location to visit Boone, Valle Crucis as well.Will recommend this home to family and friends.Beautifully decorated and furnished with everything you would need.
⭐⭐⭐⭐⭐ By William D
Great experience!
⭐⭐⭐⭐⭐ By Mary W
Bull apartment is a perfect location downtown. just off Main Street. Very comfortable with all contemporary amenities, even an outdoor fireplace. Karen, the owner was very accommodating and flexible with our schedule as we evacuated Florida during Hurricane Irma.
⭐⭐⭐⭐⭐ By Maft P
Great place to stay. Walk to Main Street in seconds. Karen is great to work with. This is the second time we have stayed and definitely not the last.
⭐⭐⭐⭐⭐ By Deanna S It was a clean, lovely home. It had everything we needed in a great location. Would definitely come back!!
⭐⭐⭐⭐⭐ By Amber G
We just returned from a much needed girls weekend/Mom get away at the Bull in Blowing Rock. It was just lovely! Clean, fresh and the cutest decor. We loved it! Super quick walk to the shops and restaurants on Main, we never moved our car! Great little retreat and we will definitely be back!
⭐⭐⭐⭐⭐ By Kelly M
This was our 14th annual girls trip. We rented Bull AND Bear. We can not say enough good things about this property!! The location was exceptional.. to be able to drop packages, take breaks and to be able to just relax on the porch by the fire was beyond perfect! We would highly recommend staying here!
⭐⭐⭐⭐⭐ By Jenny H
Immaculately clean, beautifully furnished and the best location! The outdoor fireplace was absolutely incredible – my husband and I visited with our 2 year old son, and loved winding down outside after his bed time. Blowing Rock itself is magical, and being able to stay in this beautiful unit made it that much better! Cant wait to come back!
⭐⭐⭐⭐⭐ By Andrea D
We loved this property! It was conveniently located just off Main Street. The property was beautiful and well appointed and we will be back!
⭐⭐⭐⭐⭐ By Frank T
Thank you, really enjoyed ourselves
⭐⭐⭐⭐⭐ By Kathryn C My husband and I (and our dogs) really enjoyed our stay over the holiday weekend. The unit was beautiful, had everything we needed and was immaculate! We loved that we were just a few steps from downtown. We highly recommend this property.
⭐⭐⭐⭐⭐ By Amanda R.
Great location!! Apartment is fabulous!! We have loved every minute!! Well designed and decorated! We loved sifting on the porch too!!
⭐⭐⭐⭐⭐ By Fredrick B Great location, we love Blowing Rock and all the hiking trails in the area. We would love to return to the Bull.
⭐⭐⭐⭐⭐ By Larry R
Great place! Great stay! Very comfortable for "old people", but I am certain our children and grand children would love it too. Loved the Keurig coffee pot and the patio fireplace. Helped brighten a foggy, rainy day. Sincere thanks!!
⭐⭐⭐⭐⭐ By Brian 0
The Bull was a perfect retreat in Blowing rock! We were less than a block off of main street and the town is quite beautiful with plenty of green space to walk. We had our dogs and they loved the constant walks and attention. There was even a great park at the end of the street away from traffic where they could get in a good run. I didnt even realize we were so close to Moses Cone walking/running trails, which are a real treasure for the area. The condo was clean and had everything we needed. Beautiful bathrooms and cozy living space. Forgot to mention that within walking distance was a … more
⭐⭐⭐⭐⭐ By KD G
This new unit is nearly ON Main Street. It was immaculate and looked like it was out of a magazine. The beds were comfortable. kitchen complete. bathrooms large. The beautiful tile shower in the master was very big.There was an outdoor patio with fans, eating area and a gas fireplace.The unit was comfy and cozy and very large. We cant wait to go back!
⭐⭐⭐⭐⭐ By Karen D
I stayed at this new property and really loved it. The furnishings were beautiful, barn doors throughout made it really feel like the mountains. It was immaculate, kitchen had everything needed. The porch was amazing, large fireplace. fans and seating. I would definitely go back.
⭐⭐⭐⭐⭐ By Vitaliy K
Excellent!! The "Bear' deserves 5 stars. Spotlessly dean, nicely decorated in a perfect location in the center of town. Everything is a walking distance, from a quick grab & go lunch to upscale dining and shopping.The owner, Karen, was the most accommodating and very pleasant to deal with.Definitely one of the most memorable vacation for our family. We spent our days exploring the beauty of the Blue Ridge Mountains and evenings in town, browsing small shops and trying out local restaurants. This is kind of the place that you want to go back to. I would highly recommend "Bear'!
⭐⭐⭐⭐⭐ By Amy S
Would love to come again!
⭐⭐⭐⭐⭐ By Erin B
Within a block of two amazing playgrounds, walking distance to everything except hiking. Nice accommodations. Kitchen table not ideal for smaller children.
⭐⭐⭐⭐⭐ By Candace 0
If you're looking for a modern, but rustic apt in walking distance to everything in Blowing Rock, this is the place for you.Easy check in using the homeaway app.
⭐⭐⭐⭐⭐ By Stephen W
Creatively re-modeled 2BR condo on Morris just off Main is an ideal choice for an extended stay during the Blowing Rock Charity Horse Show. Granite modern kitchen. Spacious walk-in shower in the master bath. Kohler fixtures. Sunny, comfy family room with hi-def TV and reliable WiFi. Ample parking right out front means you never waste time looking for parking on busy Main Street! Linens and towels are new and well coordinated. Stacked washer/dryer is very convenient. We will be back!
⭐⭐⭐⭐⭐ By Anna H
Great rental right in the heart of downtown Blowing Rock! The place was exactly as advertised – updated, super clean, stocked kitchen, comfortable beds. and nice linens & towels. And we loved being able to walk to all of our favorite spots in downtown Blowing Rock. Well definitely be back!
⭐⭐⭐⭐⭐ By Paula M
We enjoyed our stay at Bear in downtown Blowing Rock. The unit is the upstairs unit and was very quiet and private. We enjoyed the space, comfy beds, fireplace and walkability to Main St. It was very clean and we would definitely stay here in the future.
⭐⭐⭐⭐⭐ By Beth W
The convenience of this property is great. Walkable to everything.A wonderful summer and winter rental. Many small touches that make you feel pampered. Would highly recommend it for anyone.
⭐⭐⭐⭐⭐ By Heather C
Truly a home away from home. Nicely appointed with beautiful furnishings and anything you could possibly need. Conveniently located off Main Street. Avery short walk to the market, restaurants, shops, and parks. Highly recommend.
⭐⭐⭐⭐⭐ By Brandy M
Great location! Clean and cozy apartment with ample room and all that you need!Manager was quick to respond a pleasure to work with! Highly recommend this property.
⭐⭐⭐⭐⭐ By Maria D.
Our family had a great long weekend staying at the Bear. We walked everywhere in downtown Blowing Rock…shopping , restaurants etc. The condo was clean and comfortable. We loved the decor and the size was perfect for our family of four (two teen daughters). We would definitely stay here again!
⭐⭐⭐⭐⭐ By Todd W.
We had a fantastic stay at the Bear in Blowing Rock. The location is the best in Blowing Rock, just a half block off the Main Street downtown. The unit is on the second floor, there is another unit below. It was very quiet and private. We were impressed with the very nice furnishings and decoration. The king bed in the master bedroom was super-comfortable. Master bath had an awesome, huge walk-in shower. We also loved the second full bath, with its river rock floor. The kitchen was equipped with everything we needed, although we didnt cook much, instead enjoying the great restaurants in the … more
⭐⭐⭐⭐⭐ By Dawn S
We had a lovely ladies weekend in Blowing Rock! We parked the car when we got there Friday and didn't have to get back in it until we left to go home. This place was so close to town, that all we had to was walk out the door to all there is to see and do in BR.